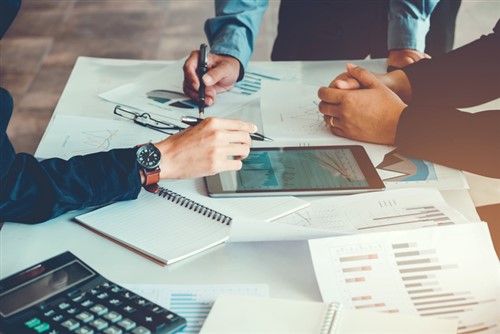 The Royal Bank of Canada (RBC) posted a record net income of $12,431 million for the year ended Oct. 31, up $962 million or 8% from the previous year.
The bank highlighted the strong earnings growth in personal & commercial banking and wealth management, which reflected higher Canadian and U.S. interest rates, and average volume growth of 5% in Canadian banking.
Over the fourth quarter of this year, it was noted that the solid growth in residential mortgages, commercial lending and deposit products drove a rise in average volume. As a result, personal and commercial banking generated a net income of $1,538 million, which was up 10% from a year ago.
The bank further reported that non-interest income growth benefitted from higher credit-card purchase volume.
Compared to last quarter, personal and commercial banking's net income tracked higher by $28 million or 2%, mainly due to higher spreads, and average volume growth of 1% in loans and 2% in deposits in Canadian banking, and lower provision for credit losses (PCL). These factors were partially countered by more expensive marketing costs.
Are you looking to invest in property? If you like, we can get one of our mortgage experts to tell you exactly how much you can afford to borrow, which is the best mortgage for you or how much they could save you right now if you have an existing mortgage. Click here to get help choosing the best mortgage rate