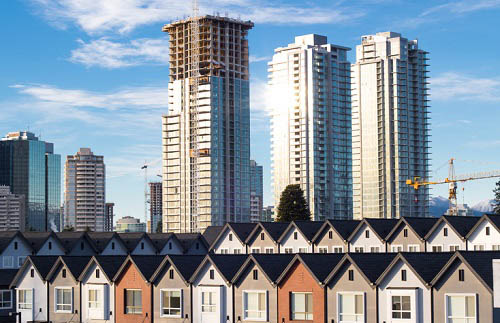 Canada Mortgage and Housing Corporation (CMHC) recently announced the construction and funding of 95 new rental housing units in Winnipeg, in an effort to provide more affordable homes to middle-class families.
"Through the National Housing Strategy, more middle-class Canadians – and those working hard to join it – will find safe, accessible and affordable homes in communities where their families can thrive and children learn and grow. This investment is wonderful news for the Winnipeg middle-income families that will move into these new affordable rental housing units," said The Honourable Jean-Yves Duclos, Minister of Children, Families and Social Development.
The federal government is pouring over $18 million into the construction of Park City Commons, through CMHC's Rental Construction Financing initiative (RCFi).
Park City Commons is a 6-storey building envisioned to provide safe and affordable homes to 95 families. All units will have rents at or lower than 30% of median household income in the area.
To rise in the former City of Winnipeg Public Works Yard, the project will provide affordable housing options that are close to public transit, schools and services for modest and middle-income households. As such, more Canadians can enjoy better social outcomes and contribute to vibrant and socially inclusive neighborhoods.
The RCFi, a National Housing Strategy initiative delivered by CMHC, supports affordable rental housing construction projects to encourage a stable supply of affordable rental housing across the country for middle-class families struggling in expensive housing markets.
Are you looking to invest in property? If you like, we can get one of our mortgage experts to tell you exactly how much you can afford to borrow, which is the best mortgage for you or how much they could save you right now if you have an existing mortgage. Click here to get help choosing the best mortgage rate